This is what summer holidays in the Italian Dolomites of South Tyrol look like ...
Use our hotel in Meransen as a starting point for hiking in the magnificent scenery of the Dolomites or for a summer holiday in the beautiful countryside of South Tyrol.
Explore the pastures of Meransen, the Eisack- and Pusteria-Valley, the Gitschberg and many more unique places. Our hotel Alpenfrieden as hiking and family hotel is just perfect for your Italian Dolomites summer holidays in South Tyrol: From mountain biking to playing tennis, in Meransen anything is possible.
A summer holiday in South Tyrol means to discover beautiful landscapes and experience adventure to refuel relaxation, relax and recharge. Do not miss this opportunity and visit us!
Worthwhile destinations are the villages of Bressanone, Brunico, Bolzano and Merano, or enjoy the time on our sun terrace, while the children play on the playground. Welcome to the relaxing holiday in hotel Alpenfrieden in Meransen!
Hiking in the Italian Dolomites: Hiking paradise Meransen in the ski and holiday area Gitschberg Jochtal
Refuel sun and freedom in South Tyrol. In Ski and holiday area Gitschberg Jochtal nature lovers and hikers are in harmony with nature. The quaint village of Meransen is known for its fabulous panoramic view of the Val Pusteria, the Eisacktal and in the Dolomites, which will accompany you on countless hikes across the Italian Dolomites.
With the cable car that takes you up to 2,130 m, huts and mountain peaks are easily accessible. The hiking paradise Meransen in the ski and holiday area Gitschberg Jochtal will amaze and offers 100 km of groomed trails for every skill level. Conquer the mountain peaks, walk to quaint huts, clear mountain lakes and admire the alpine flora in South Tyrol.
Alpenfrieden Hotel in Meransen - a perfect base for your holiday:
numerous marked trails in the Ski and holiday area Gitschberg Jochtal
indoor swimming pool in Meransen only 3 min. walk from the hotel Alpenfrieden away
indoor tennis court and mini golf in the village of Meransen
outdoor swimming pool 8 km away
over 280 sunny days on the high plateau of Meransen
cycling in the Ski and holiday area Gitschberg Jochtal Mühlbach
during summer with a hiking map
children's paradise with many attractions for the little guests of the hotel Alpenfrieden
AlmenCardPlus Meransen
30 huts, 4 cable cars, 1 alpine region: Enjoy all this with the AlmencardPlus during your summer holidays in Meransen
Only in the family-friendly Ski and holiday area Gitschberg Jochtal you will receive your personal AlmenCardPlus upon arrival. Even here in Meransen, at the Hotel Alpenfrieden, we want to delight you with it. So you can take a variety of full advantage services for free right from the very first day: In the Ski and holiday area Gitschberg Jochtal you can use the cable cars for free for the whole duration of your stay. Additionally, you can choose between guided cultural and mountain walks. For the little ones, every week there are climbing courses, medieval jousting and visits to various farms around Meransen.
You will get the AlmenCardPlus for your summer holidays in Meransen for free from your host hotel Alpenfrieden for the duration of your stay between the 02.06. - 05.11.
Scan the QR code to get an overview of the many activities and possibilities or to book them if you are interested.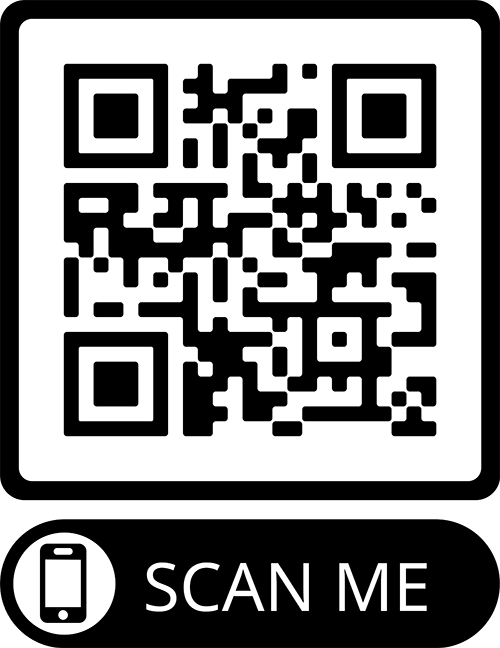 The card must be presented at mountain railways, events and partners.
The AlmenCardPlus offers countless services included:
Gitschberg cable car
Jochtal cable car
Cable Car Mühlbach-Meransen
Bus ride from Mühlbach to the Rodeneck alpine hut
Discounts in shops, leisure facilities and museums
Peak Tour to the panoramic platform Gitschberg
Different walks with local legends as theme
Farm walk in Pfunderertal
Kneipp health hike in Altfasstal: Cooling water, fragrant meadows, enjoy the mountain summer while you Kneipp
History cultural guided tour in the Rio Pusteria (mid-June to mid-September)
Sunrise hike in Jochtal to the Stoanamandl
Hike through the golden autumn in South Tyrol (mid-September)
"Krixly Kraxly" climbing course for children from 5 - 9 years in Vals
"Kletterhetz" climbing course for children between 10 and 14 years
Knight games for children in Rio Pusteria for children over 5 years
Children carriage ride in Meransen
Geocaching Jochtal
Visit an organic farm in Mühlbach
Bunker hike in Spinges
The listed tours and events take place weekly.
Registration until the day before 16.00 clock in your host Alpenfrieden Hotel or at the tourist offices of theSki and holiday area Gitschberg Jochtal.
(Tel. +39 0472 886048, e-mail info@gitschberg-jochtal.com).
Minimum number of participants: 4 adults and 5 children from 5 years.
IN ADDITION, ALMENCARDPLUS USERS PROFIT FROM THE FOLLOWING:
Unlimited journeys in all regional public transport inside South Tyrol (bus and train, as well as a number of lift facilities)
Free entry to more than 90 museums and exhibitions
Discounts in shops and leisure facilities
Rooms
Reside embedded in nature in our fully renovated hotel in South Tyrol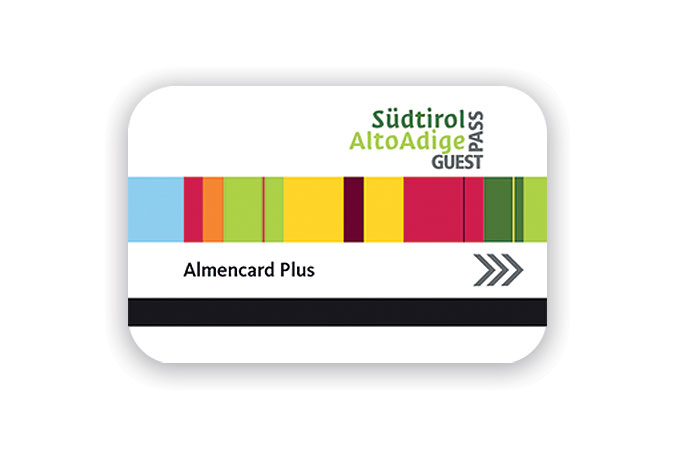 Ski and holiday area
Gitschberg Jochtal
Original – lively- eventful

Staying at our Hotel you will receive the AlmencardPlus for free